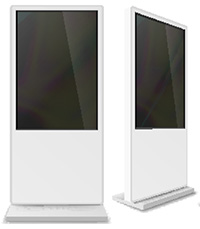 Project Background: The District is interested in deploying digital information kiosks at government facilities throughout the District to inform residents and visitors about upcoming events, government services, and wayfinding for directions and nearby transit options. The project could include, but is not limited to, kiosks at Department of Parks and Recreation (DPR) and other public facilities that allow for easier application, purchase and delivery of government services, such as facility reservations. The private sector partner will be required to share advertising revenue from the kiosks with the District and to install and maintain the kiosks at no cost to District taxpayers.
District Agencies:
Department of Parks and Recreation (DPR)
Metropolitan Police Department (MPD)
Office of the Chief Technology Officer (OCTO)
Status: In Procurement
The District received an unsolicited proposal for this project and deemed it favorable on February 26, 2018. A Request for Alternative Proposals (RFAP) will be issued soon.
(Last Updated 10/22/2018)